"Excellent Work At An Honest Price"
Services: We are a full service electrical company specializing in both residential and commercial electrical work within the Los Angeles, Valley and surrounding areas. We specialize in home inspection repairs, panel upgrades, house re-wiring and new electrical circuits. We have provided quality electrical work at honest prices to thousands of happy customers since 1979, offering FREE over-the-phone assistance and after-hours emergency work. We can always be reached by telephone between 8am and 5pm Monday to Friday. If there is anything we can do to assist you, please feel free to give us a call.

Knowledgeable Electricians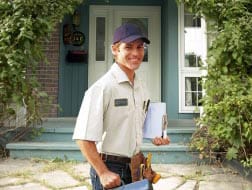 Contact info:
9937 Commerce Ave
Tujunga, CA 91042
Phone: (818) 446-0888
Website: www.TheElectricConnection.com
Email: [email protected]
License Number: 406002
Sign Up for Our Newsletter!